Courtney Page
For the past five years Courtney has supported mid to high level searches in Human Resources, Sales, Marketing, R&D, and Project and Program Management in industries such as industrial software, cyber software, construction and human resources outsourcing. In 2013 she played a key role in a search for a president for a $200 million specialty construction company. Courtney has a particular strength in Human Resources recruiting, having completed a number of tough assignments in benefits, compensation and HRIS.
Originally from New England, Courtney is a graduate of Muhlenberg College in Pennsylvania and now resides in Boca Raton, Florida. Her travels include Latin America, Europe and Asia. She also has strong background in theater in New York City.
---
Tom Reilly
Tom has more than 25 years of experience in Human Resources in capacities such as HR Manager, Director of HR, and Employment Manager. Nearly 20 years has been with companies in the Architect/Engineer/Constructor sector including companies such as Stone & Webster, Parsons/Badger Engineers, Chas. T. Main, CDM, and AECOM.
Tom has spent more than 12 years on construction sites – domestically and internationally. He has supported engineering & construction efforts for nuclear and fossil power plants. He held separate assignments supporting the reconstruction efforts in Iraq for AECOM and KBR. He has recently consulted for Shaw/Stone & Webster in the staffing of nuclear power plant construction projects in China. While working for Perini, Tom was responsible for their international recruiting which was then focused on Mideast work.
Tom's strength is staffing for the E&C industry, particularly the utilities segment. His passion is international work. Tom has a wide network of candidates from which to draw for any domestic or international assignment.
---
Warren J. Clark
Warren has been sourcing and recruiting highly trained personnel for over 10 years providing his employers competitive advantages by utilizing abilities to source a wide spectrum of talent from unexplored resources. This includes combining strengths in creative thinking, alternative staffing strategies and utilization of advanced Internet research tools, techniques and traditional recruitment methods.
His experience includes 25+ years of progressive experience in nuclear power plant design engineering, construction, start-up, operations, maintenance, training, consulting and recruiting. He possesses significant experience documenting processes, procedures and specifications, and has strong strategic insights and analytical capabilities, with the ability to multi-task, recognize trends and identify systematic approaches to solving problems.
Warren focuses on power generation, energy and utilities including: wind, solar, hydro-electric, geo-thermal, fossil and nuclear.
Warren has recruited all disciplines and educational levels including scientists, engineers, construction/project/ engineering managers, plant operators, and maintenance personnel.
Warren spent several years as an integral part of Florida Power & Light's recruiting team. In addition, he's worked for Duke Energy, Duke Energy & Services, and Clartek in staffing roles. Before he became involved in recruiting Warren, was a start-up engineer, Field Service Engineer and Piping Designer with ABB Combustion Engineering. He was trained at the US Navy Nuclear Power Submarine school.
---
Bud Grant passed away on July 14, 2014. He will be sorely missed.
Bud Grant
For nearly thirty years Bud Grant has had an impact on large and small automation companies in sales, marketing, general management and customer services roles. From a 30 Billion dollar industrial giant to pre-revenue, high technology start ups, Bud has held both home office and field operations positions. Most recently Bud has been associated with Menlo Capital Partners as Vice President, Sales, for their efforts to enter the biodiesel business. Bud also was associated with Greenline Industries of Larkspur, CA as their Vice President, Sales. Greenline is a premier process design and builder of biodiesel plants. In prior roles Bud has been Vice President, Business Development for ABB Power Plant Controls; Vice President, Global Sales and Marketing for Max Control Systems; in addition to other management roles at Sentrol/Valmet, Bailey Controls, Azonics, Invensys and ARC.
Bud's broad functional background, coupled with his experience in a number of cultural environments, allow him a perspective on staffing and organizational development that is unique in the industry. Bud is particularly adept at building sales organizations – one person at a time.
---
Greg Page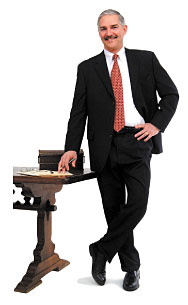 Greg Page is the founder and principal of A G Page Associates, Inc. His background includes recruiting top talent in several industries. He has been a leader of corporate recruiting efforts, as well as the managing vice president and principal in two earlier search firms.
Prior to starting A G Page Associates, Inc, Greg was the Director of Staffing for the Washington Group International, Inc., a $5 billion, 35,000 employee engineering and construction business. Washington Group hired over 2500 professional employees each year. Greg was also responsible for relocation services for over 1000 moves annually.
Earlier, Greg was Senior Manager, Human Resources and Staffing for Raytheon Engineers and Constructors. In this role Greg managed the hiring processes for over 1000 professionals each year, as well as supplying the corporate organization with generalist human resources support. While at RE&C Greg also managed International HR, including 240 expatriates and relocation services for 600 moves annually.
Prior to RE&C Greg was Staffing Manager at General Scanning, Inc., a mid-sized semiconductor equipment supplier.
He also spent 13 years with the Foxboro Company (now Invensys) in many different human resources roles, all with direct responsibility for staffing various organizations.
Greg's indoctrination into the search business was with Industrial Management Consultants, Inc. where, within one year, he became VP and General Manager and grew the company from four employees to 12, and tripled business. He left IMC to start The Technical Group of Lexington, a search firm specializing in technology search.
Greg is a member of the Society of Human Resources Management and Senior Advisor to the Board of Directors of the New England chapter of the Employment Manager's Association, ISPE (International Society of Pharmaceutical Engineers, ISA (Instrument & Systems Automation Society), The World Batch Forum, as well as other trade and professional organizations.